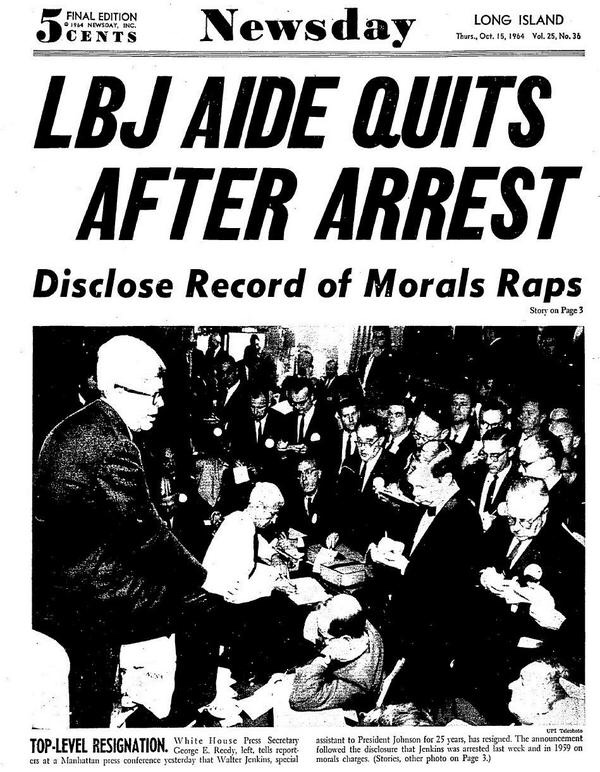 I learned recently that Walter Jenkins is my great uncle. He was my grandfathers brother. He served as a senior advisor to the LBJ White House. He was well regarded and respected by LBJ for over twenty years.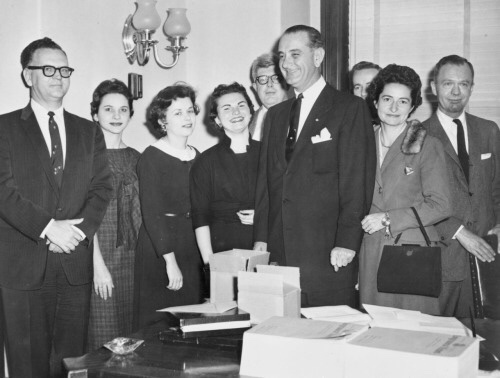 In fact he was by LBJs side as he took the presidency after the horrible Kennedy assassination. As I've learned more about this humble kind man from Jolly Texas I also find the treatment of him by LBJ and the news to be absolutely horrible but not unsurprising.
He was caught having sex with another man at the YMCA in Washington DC. In fact this happened one month before a very close election which Johnson would be elected on his own. Walter resigned and returned to Texas in shame to live a quieter more private life in Austin. He never "came out" as gay. I don't know if the event was real or fabricated. It doesn't matter to me. By accounts he was a hard working fair and humble servant to our president.
As a youngster born after this happened I never heard the real story. It just wasn't discussed in our family. But the more I have learned about Walter and his contributions to calming LBJ down I now wonder what policies might have been influenced had he remained by LBJs side.
I don't know the full story here no will any of us. The HBO movie "All the Way" does a really respectful job of what went on in the White House and seems to do a good job of honoring Walters role. It's a worthy watch.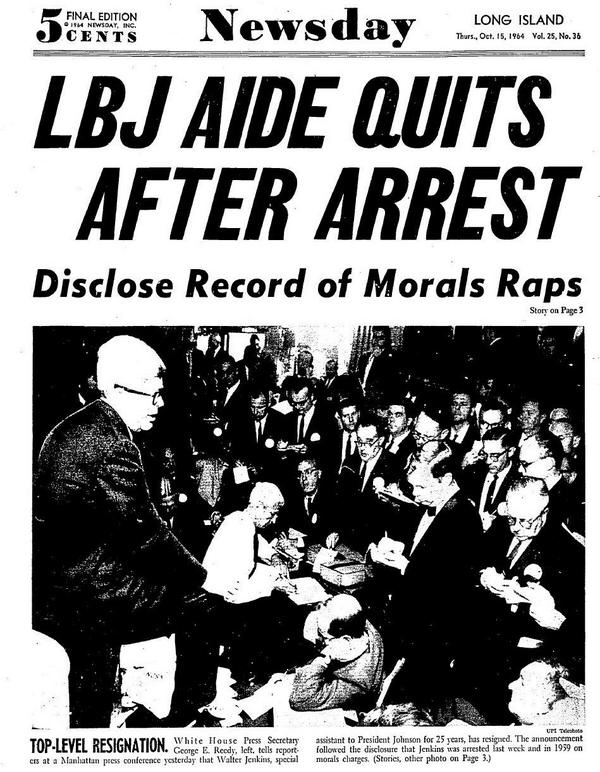 What I do know is that I am proud to be related to Walter Jenkins. I don't care one bit about the other stuff.
https://alsmiller.com/wp-content/uploads/2019/05/img_4865-1.jpg
772
600
Charlie
https://alsmiller.com/wp-content/uploads/2021/01/alsmiller.png
Charlie
2019-03-03 05:45:12
2019-03-03 05:45:12
I am a proud relative of Walter Jenkins, advisor to LBJ