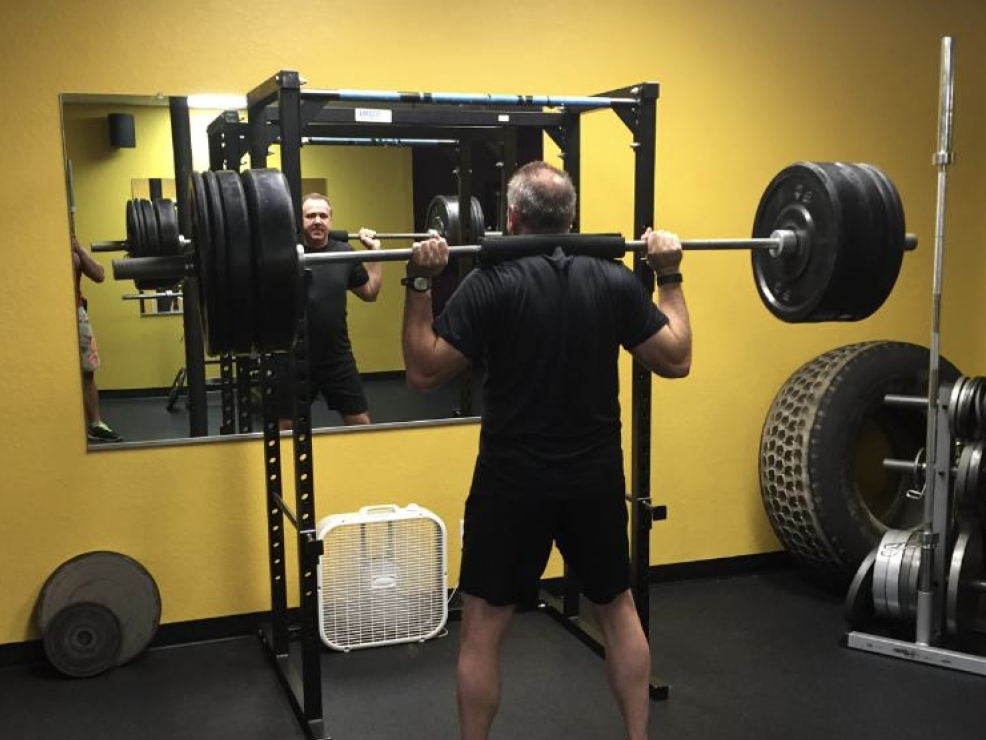 Yes, that picture is me on my 50th birthday. I'm just a couple of years older now but have been through more. It seems to me that without THAT strength the process I've just been through of enduring two surgeries and 30 radiation treatments would have been MUCH worse.
So the preface for the little pity rant I have now is that without preparation and strength, weakness would have been MUCH worse. I thank our trainer and coach Adam Hammett for making this real. Without him, I'm really not sure how this would have gone. Worse for sure.
So I finished radiation treatment three weeks ago. I was excited for the discomfort to come to an end.
It hasn't.
In fact, it's stayed pretty consistent. Headaches, fatigue, sinus pain from the treated area and some other things I won't bore you with. Let's just say I still can't taste or smell. I must admit to getting a little irritable. When I met with our Dr. last week I asked how long this will take.
'They don't know. It could be two more weeks, months or even years. ". She says.
Well shoot. Time to get used to the new normal I guess.
Look I'm thankful it wasn't worse. I have my eye and all my brain still in one piece. But I gotta tell you until you see the light at the end of the tunnel this is annoying.
So I go searching for some kind of uplifting passage about pain and healing. This one came up.
"Surely he took up our pain and bore our suffering, yet we considered him punished by God, stricken by him, and afflicted. But he was pierced for our transgressions, he was crushed for our iniquities; the punishment that brought us peace was on him, and by his wounds we are healed."

Isaiah 53:4-5
Like many of you, I've read stories about the suffering endured on our behalf. I have to admit I still don't really get it. I'm not suffering I'm merely annoyed and hurting a tiny fraction of what He endured. Why are we so weak? I do not feel strong today but I know I am, because I know I am not alone.
I'm looking forward to getting through on the other end of this and being the man that endured and thrived.
Until then I need some pain medicine. 👍 .
Pity party over. Carry on.
https://alsmiller.com/wp-content/uploads/2019/11/weakness.png
740
986
Charlie
https://alsmiller.com/wp-content/uploads/2021/01/alsmiller.png
Charlie
2019-11-13 08:41:19
2021-01-26 16:56:35
Weakness in Healing. 3 Weeks Post Radiation